E. Martin Mazza
Sales Representative / Team Leader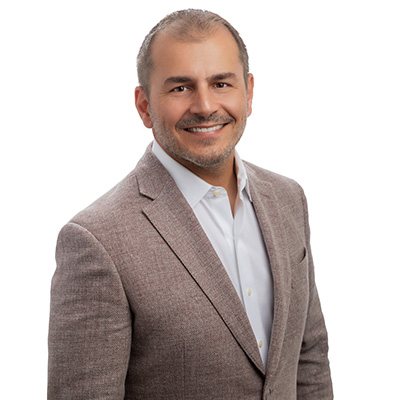 Martin has consistently proven himself as a Leader in Sales year over year. His strong work ethic, in depth knowledge of the market, compassion and professionalism combined with his years of experience makes him an excellent choice for both Sellers and Buyers. He has provided service to all of our Real Estate Board communities, from Grimsby & Stoney Creek through Hamilton & Burlington and all the surrounding areas since 1987 and has always given back to these communities consistently through fundraising, sponsorships, donations and events.

Now more than ever, KNOWLEDGE, SERVICE & EXPERIENCE is what you need when buying or selling!

KNOWLEDGE: Knowing what to do when in different economic conditions and market places, to get your home sold or help you make the right purchase decision.
SERVICE: From constant communication backed up by his key support team; to strategic marketing; networking & strong negotiating; to following up and following through before, during and after the sale.
EXPERIENCE: Having been exposed to the diverse number of ways deals are created and completed through different market conditions, Martin has become stronger and more effective in his years of servicing his clients.

He strongly believes that relationships are best when built face to face and one on one. This mindset is what has helped him grow his team and he takes every opportunity to coach, support and share his knowledge with all of his staff ensuring that everyone has the same principles in all of their client interactions.
Lets Get Started!
Fill out the form below, give us a call at 1-888-446-4775, or simply stop by!
Meet the Team
Our Mission: "We strive to serve an amazing group of people we are fortunate to call clients, who have the vision and dream of Real Estate Ownership & Wealth; clients we will inform, educate and work with through the entire process of buying and selling, to ensure a great decision, while delivering a great experience, every time!"